A child brings a bundle of joy. Having siblings for your child; that is having more than one child, brings a garden of happiness. While it is fun and lovely to enjoy your children bonding and love them equally, remember that you are dealing with two (or more) soft roses, sensitive souls. So, here we give you 10 golden rules that will help sail this boat safely.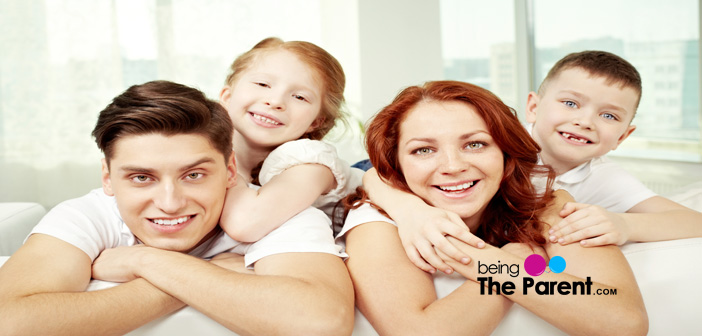 Parenting More Than One Child
The basic rules of parenting remains the same whether you have a single child or more than one child. However, as a parent of a single child, there are many issues that that you may not be dealing with. First to fall in this list would be sibling rivalries. Then you will have arguments, fights, days when your kids would be enemies and days when you will have two best friends who will be inseparable. That is why parenting more than one child is different, and difficult at times, though the rewards are amazing. Raising siblings will demand a lot from you, and you will have to inculcate discipline along with maintaining a great relationship with your kids and help them develop a great relationship among themselves.
10 Golden Rule For Parents For Parenting More Than One Child
Never compare: The generic mistake that every parent makes is "Comparison". The moment second child is born, "my first child was like this, he was so naughty or she was so chubby". We think baby's don't listen to us or rather can't understand, however the problem is that "comparison" becomes a habit of parents. We don't stop comparison once children grow up. So, it is best to follow the rule of "no comparison" from day 1. Each baby is different so don't compare milestones or personalities. And if you think comparing children cannot go wrong, you need to read this
Say "NO" to competition: Next common mannerism of parents is competition. "Come on, let's see who eats first" or "come on, let's see who will get good marks this exam". Without our knowledge, we become a sincere contributor for the siblings to see and treat each other as a competitor. And unfortunately, we are brought up in a society where a competitor is considered our enemy. Hence be very very careful in playing the "competition game"
Permutation combination: Spending time with family is very important. The first child is always special, and gets the maximum time and attention. Now, after the next ones are born, this elder child might miss the special attention that the parents showered earlier very much. And there are chances that the younger children can never get the same special attention of parents running behind them. To balance this, have father -kid1, mother-kid2, father-kid2, mother-kid1, parents-children, only children, father-only kids, mother-only kids all sorts of permutations and combinations and spend time with each other, between each other. There will be a big big much bigger satisfaction for both parents as well as kids
Allow fights: Who said that parents have to be a referee between kids at home? And while each time you try to protect one child, the other one gets angrier on the sibling. Rather, let them fight with each other. Then, while one child sees his or her sibling getting hurt and crying, you remain silent. You will be surprisingly happy to notice that the one who fought will feel guilty and will come to soothe the sibling. Many parents never give the kids a chance for this kind of bonding and realization. Fights and arguments between the kids can be good too!
Punish together: When a piece of crockery is broken, do not spend time to investigate who did the mistake. A fault happened and both kids own it. Give them sweet small penalties together. Let them team up to make things interesting. However, make sure that you do keep your expensive things pretty safe and out of the reach of your children. Refrain from giving too much credit or too much blame on either child
Teach to adjust: Yes! There are times when one kid definitely needs more attention than other. Like exam time or times when one kid is sick or when your child's friends visit your home. Ensure that the other one learns to adjust. You can also tell the other child that this is how it works and he / she will get her turn. Instill the values early on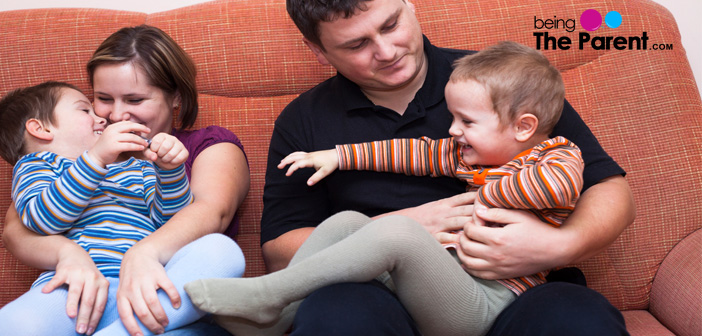 Elder kid need not compromise always: It becomes an unsaid rule in many families that naturally the elder child has to adjust and understand since younger one is not as matured as the elder one. But this is not correct. Even as adults, there lies a child within all of us. So, making the elder child forcefully adjusting for many things will bring psychological effects to the child
Younger one is not silly 'always': Similarly, many families do not consider the younger one's choice or options, since he or she is the tiniest family member. Like, when you plan for a trip, or when you arrange your house, or when you buy new clothes etc., the opinion and choice of the youngest member is ignored. This is again something that will make the younger child irresponsible and restless. Hence we can see many families with youngest child being too naughty and uncontrollable. This is either because of the unwanted freedom given to them or the fact that they not considered seriously
Two teams in the house: While we have mentioned that there should be no competition between the kids, we also support having two teams in the house. Parents and children. Yes! Spend more family time all together and you can have quiz time, chess / carrom and other indoor games where kids become one team. This will again give them more opportunity to bond together
Teach them love for siblings: You can make your child's birthdays and school events more special and memorable by planning surprises, along with the sibling. Get ideas from the sibling on what will look good for the birthday boy/girl, or what he / she will like. This will give them an ownership of understanding their sibling and choosing for them. They will experience the special feeling
A family has the capacity of only multiplying the joys and we hope the above tips really help this joy to multiply triple! Happy Parenting!
Please follow and like us: